Ring of Fire is heading to Texas for their first time in January 2004! The tour is designed around their concert at Pinnacle 2004, a national handbell event for many of the top choirs in the country sponsored by the American Guild of English Handbell Ringers. Ring of Fire will be the first showcase concert performance on Friday, January 16.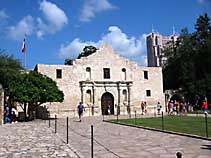 Before the Pinnacle performance ROF will explore San Antonio, Texas. They will share their music Wednesday evening at the First United Methodist Church in Boerne, a close suburb. Thursday morning ROF will visit the historic Alamo, where Davy Crockett and friends battled General Santa Anna for those fateful days in 1836. After exploring the beautiful Riverwalk, the group will head north to Dallas for Pinnacle 2004.
While at Pinnacle, ROF will enjoy handbell performances from some of the nation's top choirs, meet handbell composers and arrangers, and have the special opportunity to work with excellent handbell clinicians. They are especially looking forward to Saturday night's concert by the Raleigh Ringers, our close friends from the East Coast who hosted ROF in November 2003.

Pinnacle 2004 wraps up on Sunday morning and then ROF will be off to see Dallas.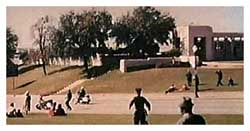 They will visit the 6th floor of the depository and ponder angles on the top of the grassy knoll. After a drive through the Texas countryside, ROF will perform in Austin, Texas at Hope Presbyterian Church.
Ring of Fire is excited to take their music to the great state of Texas and are very excited to leave parkas for the shorts and sunglasses! Texas here they come!
To contact the group while on tour, please call Carol Holm, Director of Concerts and PR, at 503-314-8016. If you have questions before we leave, don't hesitate to write to us. Hope to see you soon!
Photos - Pictures from the trip (when available)
---
Repertoire - Concert selections

Itinerary - Tour venues

---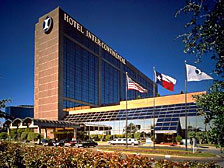 Hotel InterContinental Dallas
Related Links